Slate Cleaning and Sealing / Birmingham AL
SLATE CLEANED, SEALED, AND ENHANCED TO LIKE NEW!
Does your slate look dull and unsightly? We restore slate floors. We remove wax buildup, soap residues, and other contaminants to reveal the beautiful, clean stone surface. Once we work our magic, your slate will look classy, have a beautiful, rustic texture, and dark, earthy tones once again. Southern Surface Care has highly qualified professional technicians who can restore your slate finish and resolve your slate problems, including chips and scratches. We provide services throughout much of Birmingham AL. (See our
Service Areas
 page.)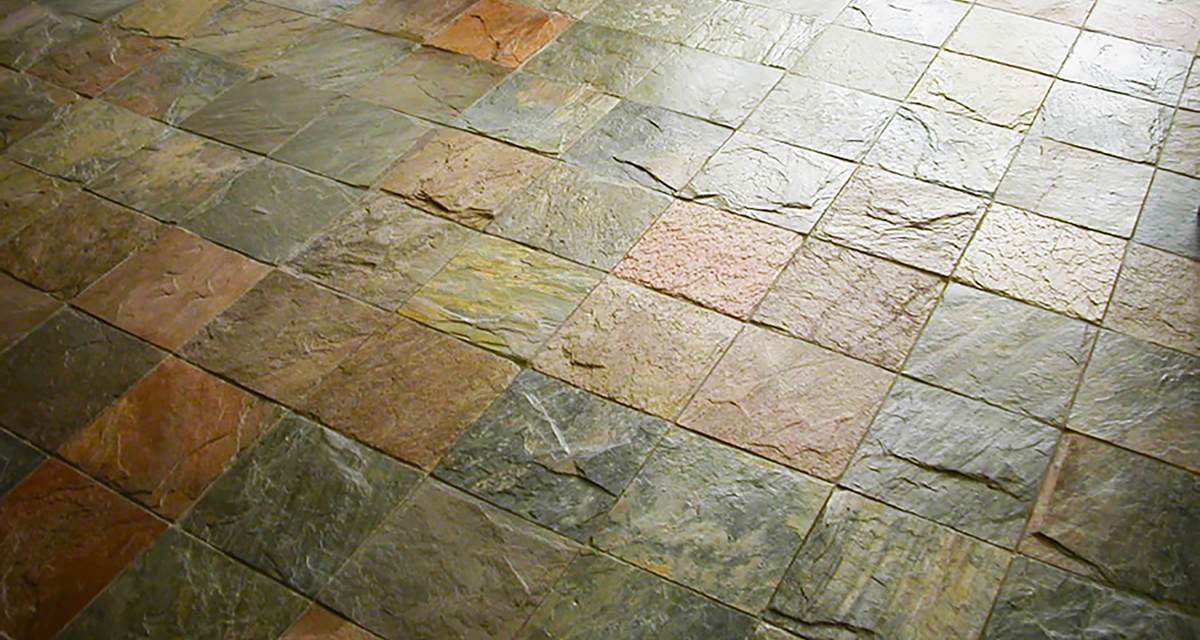 Slate is an exceptional flooring material that comes in a variety of colors, from subdued and neutral to vibrant, and several different textures, from smooth to a cleft finish, which is a rough finish. Slate is a unique stone, and restoration methods for it are very different than that of marble or granite. If you have slate floors that need some professional attention, they should not be entrusted to just any stone restoration contractor.
We restore a wide variety of slate surfaces
Floors
Walls

interior
exterior
backsplashes
fireplace surrounds

Bath & Shower

shower walls and pans
tub surrounds
hot tub surrounds
steam rooms

Furniture Tops

custom pieces
coffee tables
end tables
conference tables