Granite Cleaning, Sealing, Repair, and Restoration - Birmingham AL
Granite, one of the world's hardest materials, is a stone of choice for kitchen countertops and floors, not only because it is gorgeous, but because it is resistant to most acids, very durable, and easy to maintain. Even so, granite is not impervious to damage. If your granite is dirty or dull-looking, scratched, etched, cracked, chipped or otherwise damaged, we can make it look brand new again! We provide services throughout much of Birmingham AL. (See our
Service Areas
 page.)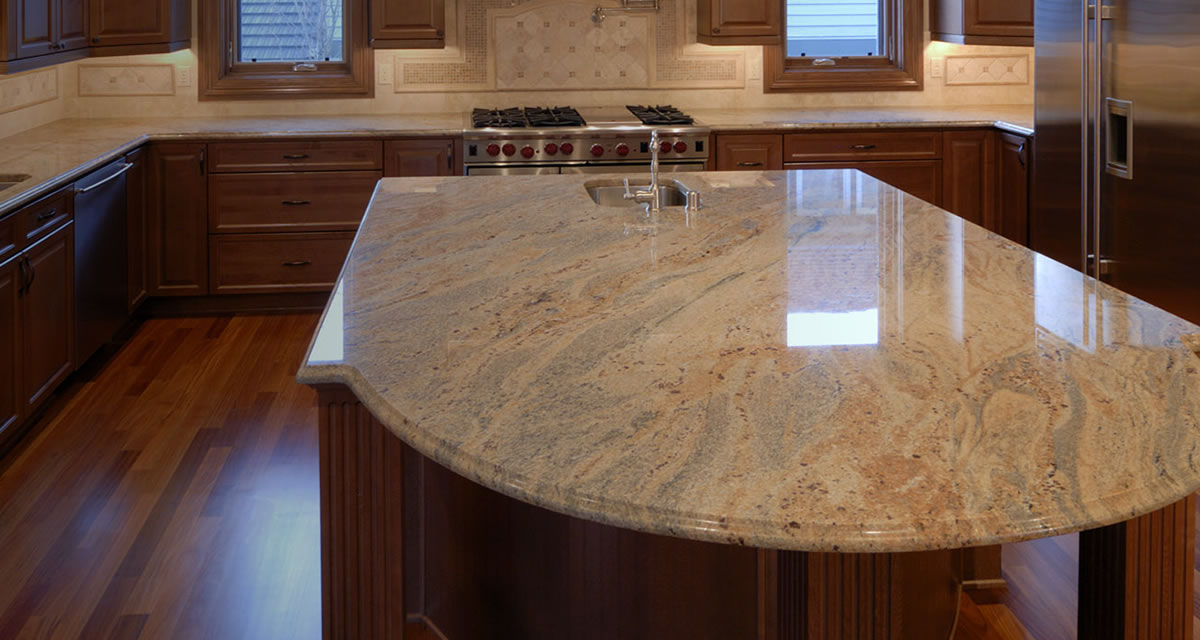 Much harder than marble, granite is a rugged and resilient stone that requires specialized knowledge and equipment to restore. We understand granite's unyielding qualities and have the right tools and techniques to get it looking its absolute best once more. From minor services like having your granite floors or granite countertops polished to major services like a complete granite floor or granite countertop repair and restoration, our professional technicians can perform these services for you.
Refinish
Granite granite floors and surfaces that are too dull or too shiny can be refinished to whatever finish you prefer: gloss, semi-gloss, matte, or custom.
Hone
Honing virtually erases dull areas on granite associated with wear patterns, scratches, etches and spots.
Polish
Polishing your granite using the appropriate diamond-infused pads or polishing powders is the final step of the refinishing process. Our expert technicians can achieve the exact finish you are looking for.
Grind
(Lippage Removal)
We can grind away excess granite to create a flat, level surface if your granite tiles are uneven or if you want your tile floor flattened to the grout lines to facilitate easier cleaning.
Repair
Don't replace your damaged granite! Chips, cracks, and breaks can be repaired using adhesives, fillers, and specialized equipment. We can hone and polish to match the repair site with the existing finish.
Tile Replacement
Our craftsman can, in many cases, remove an unrepairable granite tile without damaging neighboring tiles and reinstall a new tile.
Stain Removal
We're here for you, whether you are seeking guidance on how to remove granite stains and discolorations yourself or you want us to treat them.
Clean and Seal
The more porous your granite is, the more susceptible it will be to staining. We professionally deep clean using non-acidic, highly-effective cleaning solutions, followed by an application of high quality sealer, if needed.
Maintenance
Regularly scheduled maintenance is customized per your specific needs and requirements.