Floor Care Maintenance Services - Birmingham AL
COmmercial Floor Maintenace
First impressions matter, especially in commercial and hospitality spaces, such as offices, hotels, health care facilities, restaurants, or stores. Customers or clients walk in, look around, and subconsciously decide how they feel about your business almost immediately, and this impression is heavily influenced by the appearance of your floors and surfaces. Once an opinion is formed, it can be difficult to change. Carefully maintaining the appearance of your floors is of the utmost importance, because they reflect a high standard of professionalism to employees and guests or patrons. We provide customized professional cleaning and maintenance services to commercial properties so they can always create a positive impression.
You can determine the schedule according to your needs, because we offer daily, weekly and monthly service options. We can work during your least-busy hours for minimal disruption to your normal routine. With regularly scheduled services, your space will always look beautifully maintained and inviting. We provide services throughout much of Birmingham AL. (See our
Service Areas
 page.)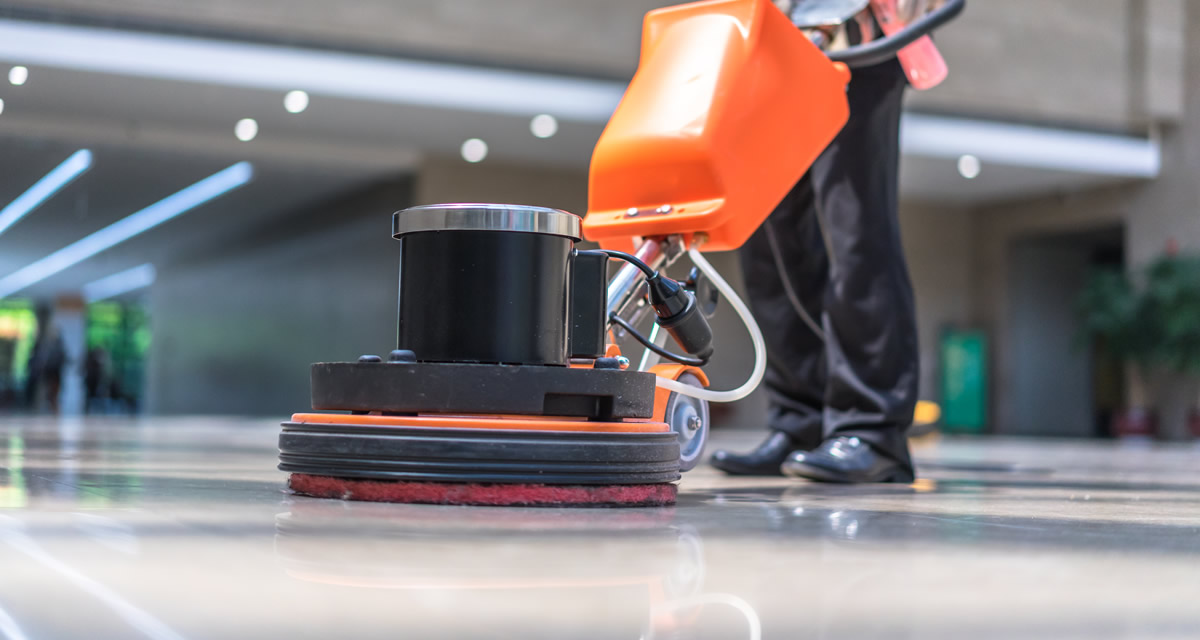 Our Guarantee: Like-New Floors and No More Periodic Restoration
Professionally maintained floors, in many cases, are just re-polished, which looks great at first, but over time this process leaves the floor with shiny scratches and increasingly obvious traffic patterns. As these problems develop, you become more and more dissatisfied with the appearance of the floors until it's time for another round of professional restoration.
Southern Surface Care guarantees that your floors will always look like new.
Most stone restoration contractors will tell you that your floors will need to be restored every two to three years, depending on the traffic, usage, and care. With our well-planned maintenance program, we guarantee that your floors will always look like new, without the need for periodic restoration, even with heavy traffic and usage.
Quite simply, we have what it takes to make these claims that other contractors cannot make. Our skilled technicians, trained and certified in commercial maintenance processes at The Stone and Tile School, have the knowledge and experience to maintain your natural stone the right way, so you can eliminate the capital expense of restoration and save money.
Another perk is that routine inspections become a cinch when your floors always look like new.
Popular Maintenance Questions