Read on and discover what sets us apart.
Christian Manascalco was indirectly involved with the surface care industry for over two decades as an account manager for a cleaning company and sales for a janitorial supply company. Part of his role in the company was to manage all aspects of large commercial projects from A to Z, which often involved hiring specialized restoration contractors to resolve certain floor and surface problems that were out of the area of expertise of his own team.
Unlike regular cleaning and janitorial services, specialized floor and surface restoration requires more than professional equipment. It demands a unique set of skills and some pretty intensive training. Christian noticed that properly equipped and trained surface restoration contractors were few and far between. When his passion for meeting the needs of clients intersected with his sense of purpose to see his hometown of Birmingham, Alabama thrive, the inspiration and vision to start his own company, Southern Surface Care, LLC emerged.
Armed with a solid understanding of the needs of his community and the support and encouragement of his wife and two teenage kids, Christian earned his Master Course Certificate at the Stone and Tile School in Debary, Florida and a partnership with Surface Care PROS, a network of skilled surface specialists who take into account both the beauty of surfaces and other important considerations, such as surface functionality, safety, preservation, and sustainability. Each company in this network is vetted, has signed a commitment to professional integrity, and has earned the right to be designated as a Certified Surface Care PROS PRO Partner. This prestigious training and certification puts Southern Surface Care, LLC in a league of their own when it comes to floor and surface restoration services in Birmingham.
Southern Surface Care, LLC proudly supports the cause of its affiliate company, Alabama Aromatics LLC, which donates 10% its gross revenues to a local charitable organization called Vapor Ministries, sharing the love of Jesus Christ by providing clean water, food, and health services to thousands of people in desperate need.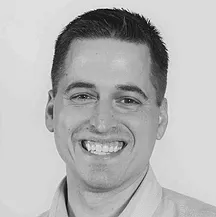 What You Can Expect From Us
We treat our clients and their property with care and respect. We know that your time is valuable. Therefore we make a point of being on time for our appointments and getting the job done right the first time.
We will never underbid and cut corners or overbid and pad our pockets. With Southern Surface Care, you can always count on a fair and honest, competitively priced estimate for the highest quality work.
We want to help you keep your floors and surfaces looking their very best all the time, so we make it a point to leave you with our professional recommendations and instructions for care, maintenance, and cleaning products.
Expect friendly technicians, respect for your property, and the results we promise, every time. We won't be satisfied until you are, and we'll put it in writing. This is one of many reasons people choose Southern Surface Care.